Recently I was lurking about the internet for information on the caps used by the Japanese military during the Russo Japanese war (so the 1886 uniform), but there seems to be two types of caps. One seems to have a smaller brim and the other, a larger one. The only other information I could find was that one sight that had sold one described the small brim cap as an "early version". Does anyone else have any other info about these?
Perhaps of note, the movie "203 Kochi" made in 1980 depicting the assaults on Hill 203 during the Assault on Port Arthur seems to show the bigger brimmed caps (but I have no idea how accurate the movie is)
https://i.servimg.com/u/f11/19/74/41/96/japane17.jpg
https://i.servimg.com/u/f11/19/74/41/96/japane16.jpg

FookinBassIsRaw




Posts

: 4


Join date

: 2017-07-28



I can't say that I've seen such a large peak but that doesn't mean anything.
It could have been a one off local purchase, somewhere like Korea and not up to specks.
As far as I'm aware the early caps had small squarer peaks and more along the lines of the American and French of the 1860s.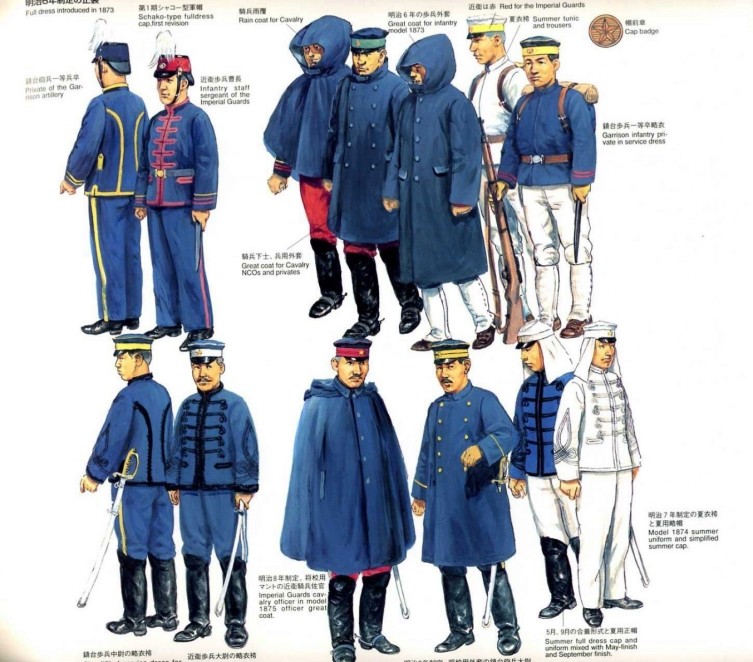 wfrad




Posts

: 9116


Join date

: 2008-04-16


Location

: Durham UK



I sort of doubt that this was locally purchased in Korea. I assume that you are implying that local tailors were asked by individuals (rather than an official army order), to make them caps. I heavily doubt that this is the origin of the hat. A quick search will give you multiple examples of the wider brimmed hat, all seemingly modeled after the same pattern (of brim). This might seem less substantial, but also the movie 203 Kochi seems to depict the wide brimmed caps on all the infantry. (Again, I have no idea if Japan's film industry placed as little a premium on accuracy as Hollywood does today though).

FookinBassIsRaw




Posts

: 4


Join date

: 2017-07-28



Not really, sometimes it's easier and cheaper for governments tender out to local companies, local meaning within the country/area.
So, what could be!
Reproductions.
Sold off props from the films.
A manufacturer filling out the order to the commanders interpretation of the regulation.
If it was an officers I could understand a bit of liberty taken but not for a private.
Has anyone got the regulations?
The bottom line is that I just haven't got a clue.
Have you tried contacting the Japanese army museum? I've had a look at the museums main page but there doesn't appear to be any options for a translation.  
Also apparently going by some of the comments it's sanitised history and is very economical with the truth.
Like the museum, the film industry doesn't pay attention to detail, never seen any skunks or raccoons running around the English country side, that is until Disney showed them.  
Here's a link with the details that may help:
http://www.japanvisitor.com/japan-city-guides/japan-museums/yushukan-museum
Some more images that appear not to show large peaks.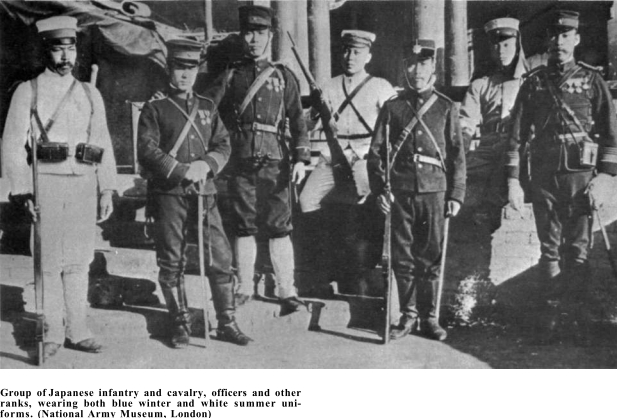 Below are from Imperial Japanese Army and Navy Uniforms & Equipment
First three are for around 1894, while the caps cover from up to 1912.
The privates for the late part of the Meiji era not the Meiji ear.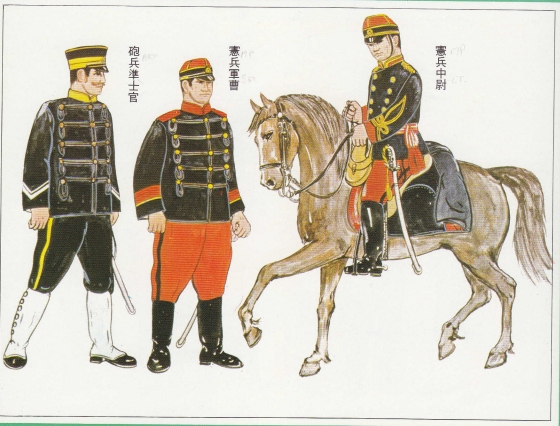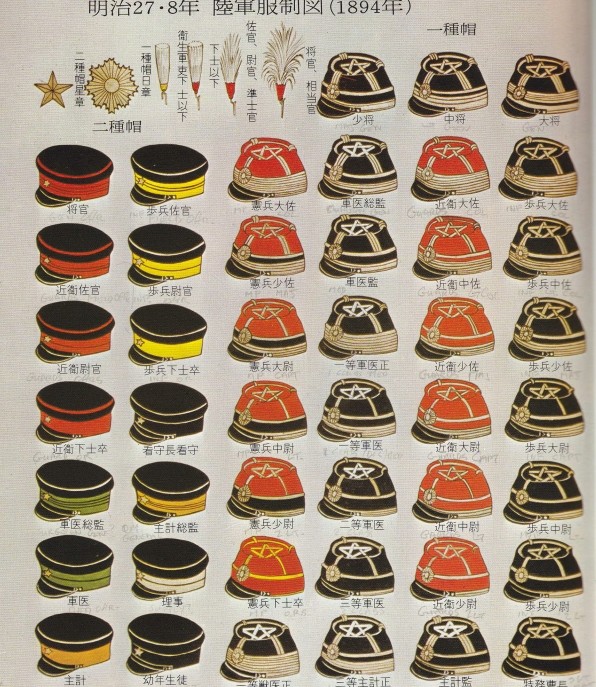 wfrad




Posts

: 9116


Join date

: 2008-04-16


Location

: Durham UK




FookinBassIsRaw




Posts

: 4


Join date

: 2017-07-28




Above
Top row left and centre Meiji, top right and bottom three Taisho.
Both stiles are quite different, maybe the bones have been removed from your images.
Below
Some of the later Showa era hats apparently had high brims.

images from Imperial Japanese Army and Navy Uniforms & Equipment

wfrad




Posts

: 9116


Join date

: 2008-04-16


Location

: Durham UK



Similar topics
---
Permissions in this forum:
You
cannot
reply to topics in this forum