Lorenz Publishing can really pump out these uniform books, and they aren't expensive. Amazon.com has some reviews of this particular one on "19th century uniforms" that describe the product well, with pros and cons. Nice pictures, tons of disjointed information with a number of errors. Gratuitous verbiage with nothing to do with the subject (did you know that after the British left India, it became two countries, one Hindu and one Muslim?). It's not really about the 19th century, just those wars that are well covered by the Company of Military Historians and Osprey books, except for the addition of a small part on the Italian unification wars. Non-uniforms have a surprisingly strong appearance, with coverage of American Indians, Zulus, and Boer citizens (well, one of those is in a uniform).
This book is a good successor to the regular appearances of broad-coverage uniform books for beginners that have been published for the last 30 years. It is a good successor because the authors do take advantage of the specialist research from all that time (none of which is credited).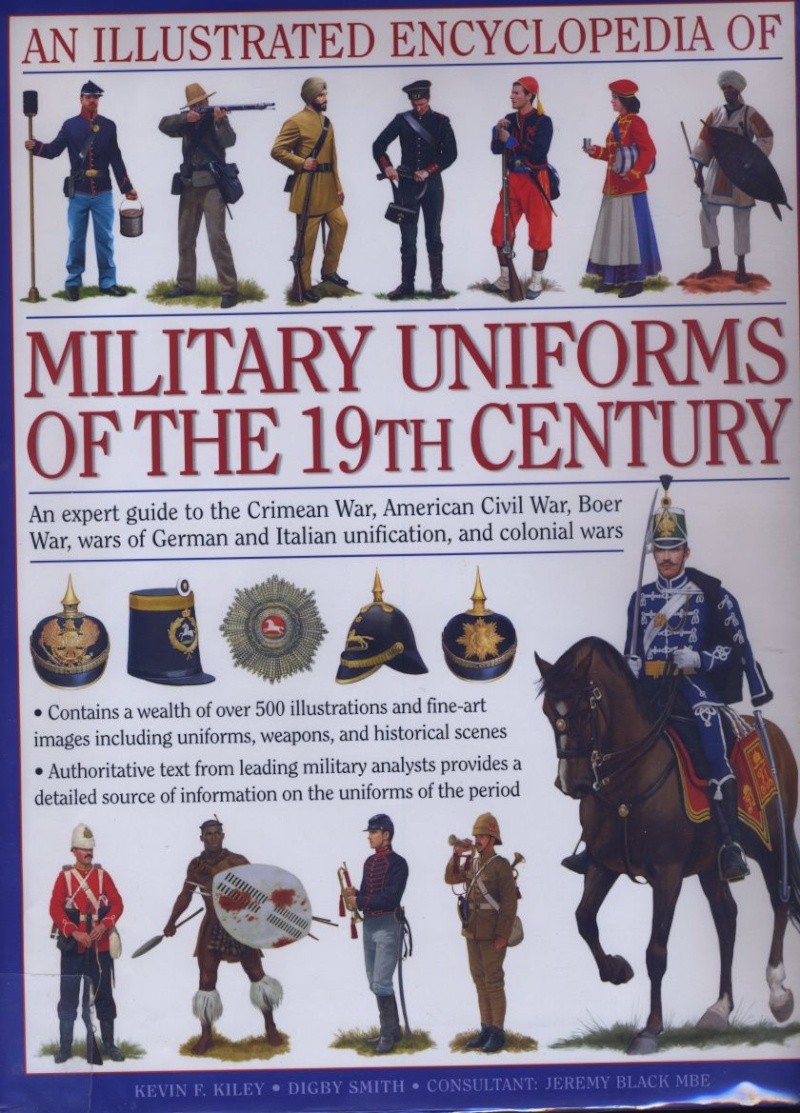 Posts

: 386


Join date

: 2008-07-27



I wouldn't rush out to buy it though, very American centric. I have a copy if anyone wants to buy it from me.



Posts

: 1129


Join date

: 2008-04-03



Yeah it is very American Civil War centered, I would say that at least 40% of the book is American Civil War related. I was quite disappointed

They have companion books on the Uniforms of the American War of Independence, the Uniforms of the Napoleonic Wars, and an upcoming book on the uniforms of World War One which is due this August.



Posts

: 339


Join date

: 2008-05-19


Location

: Long Island, New York, USA



Dear,
Can anyone give me the download link of this book?
Regards
Shams



Posts

: 132


Join date

: 2010-12-29


Age

: 34


Location

: Clayton, Victoria, Australia



Here's a color painting created for
Military Uniforms of the 19th Century
, which is adverted as an "expert guide," "scrupulously researched," and "immaculately detailed." Then compare it to the real thing as presented in
Don Troiani's Soldiers in America
(Troiani, Coates, and Kochan). Some of the errors: added vertical strip of braid down the front opening, totally wrong collar ornamentation, missed the inverted bell-shape outline of the several rows of chest braid, buttons look flat instead of ball, which braid crosses over which in the design is wrong, bottom front is pointed instead of horizontally flat.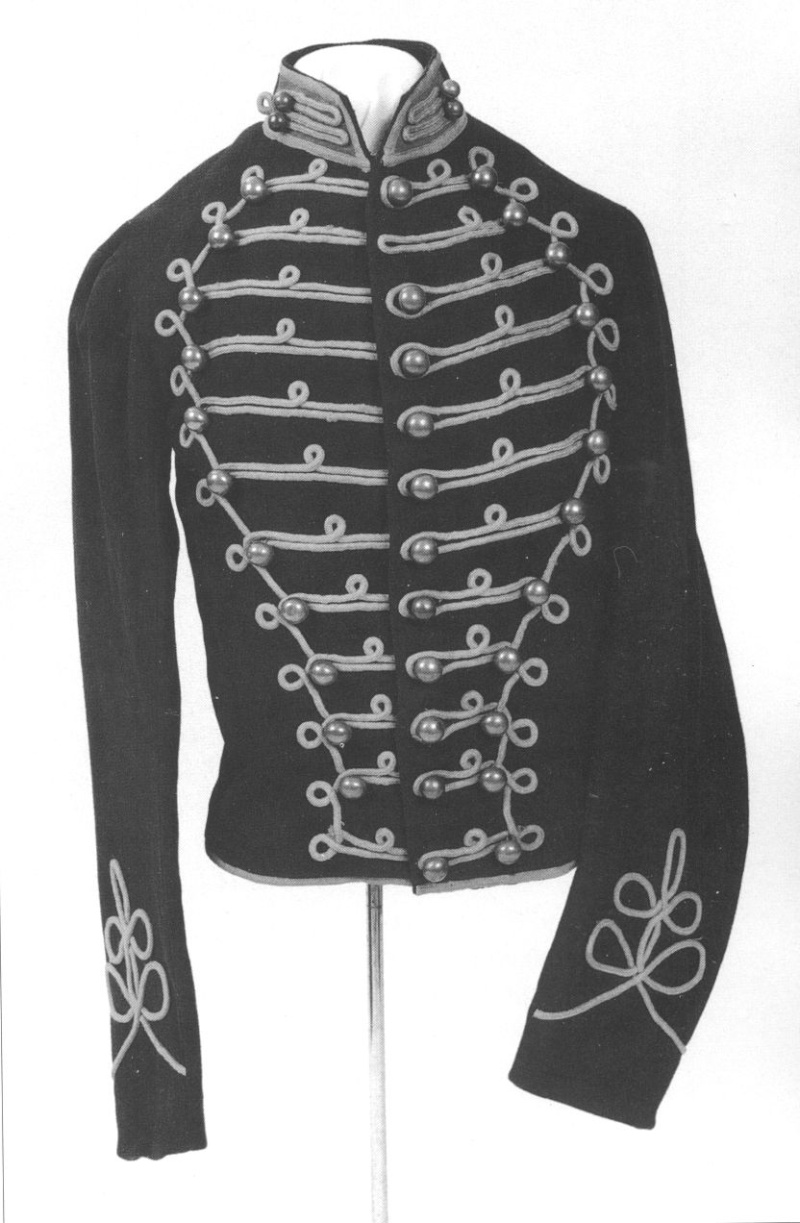 Posts

: 386


Join date

: 2008-07-27



Could this be an attempt at illustrating the 3rd New Jersey cavalry?
Collar would still have had the buttons and braid but this could vary as I believe the uniform was purchased by the state and possibly prone to alterations due to funding, also a number of individuals tailored their uniform to taste.
None of which explains the fact that if there had been extensive research any abnormality should have had an explanation to the reason why.
See the example of the 3rd New Jersey's uniform on page 72 of Katcher's 'The American Soldier', quite similar to this uniform.
Regards
WF



Posts

: 1193


Join date

: 2008-04-16


Location

: Durham UK



The ultimate mistake in this book is labeling a British Indian Army lancer as a US Army infantry officer ca. 1898! Hopefully the upcoming World War One book will be error free ...



Posts

: 339


Join date

: 2008-05-19


Location

: Long Island, New York, USA




---
Permissions in this forum:
You
cannot
reply to topics in this forum