Why did the French chalk numbers on their uniforms?
I've seen it on a large number of postcards but am baffled by the practice.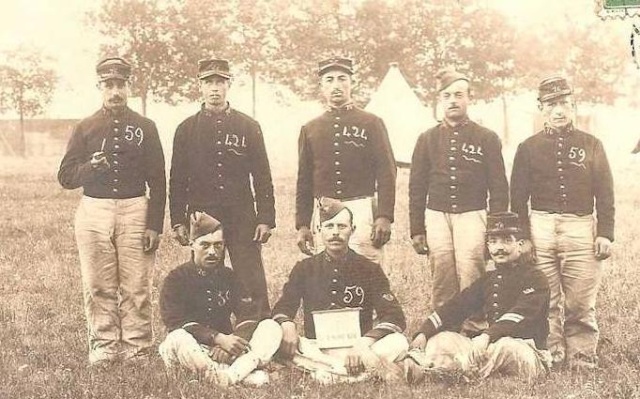 Posts

: 1129


Join date

: 2008-04-03



Hi Sean. According to Jean-Louis Larcade's two volume publication "Zouaves & Tirailleurs", the numerals indicated how many days individuals had to go before their period of military service was completed. I guess it was the equivalent of tagging for bored conscripts when posing for group photographs. Several photographs in the Larcade books show the same practice.

Your photo appears to show men of the 26th (or 76th?) Regiment of Line Infantry c1910 in barracks dress i.e. red and blue kepis or medium blue forage caps, dark blue vestes (undress jackets), white or red trousers. The nco's appear to have chalked over their red cuff stripes so that they would show more clearly in the photograph - another practice of the time.



Posts

: 345


Join date

: 2008-05-21



There you go, thanks. I can remember the countdown board when I joined.



Posts

: 1129


Join date

: 2008-04-03



Thanks for the explanation - very interesting.



Posts

: 386


Join date

: 2008-07-27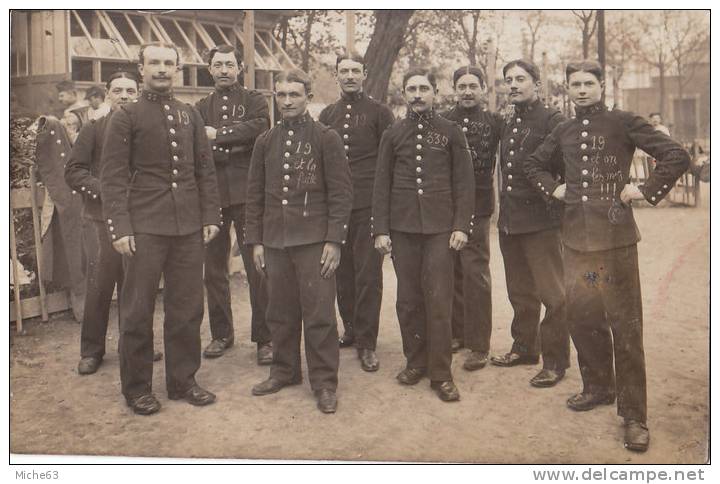 I can't read the French. Probably along the lines of the US Army's "19 days and a wake up!"
Note the one fellow with just a "?" on his chest.



Posts

: 386


Join date

: 2008-07-27



Perhaps he was planning to desert when the opportunity arose!

Looks like the 22nd RI this time - wearing the tunics reserved for walking out and parade dress but without the detachable red fringed epaulettes that slid under the shoulder straps and connected to the buttons visible by the collar. The Foreign Legion, Marine Infantry, St Cyr cadets and Artillery still wear them in various traditional colours. Collars, cuff patches and (of course) trousers were all garance red.

Thanks for posting this Mc.



Posts

: 345


Join date

: 2008-05-21





Similar topics
---
Permissions in this forum:
You
cannot
reply to topics in this forum