I have recently returned from a holiday in Lisbon, where I took the opportunity to visit the Military Museum and forage through book shops for material on a rather obscure subject - the uniforms of the Portugese Army c1885-1910 (when the monarchy was overthrown). What I was able to obtain whetted my appetite for more but there does not appear to be a great deal of information on this period (by contrast with the Penninsular War period when the Portugese Army were closely integrated with that of Wellington). Can anyone help with advice? I notice that one of Sean's excellent pictures on the front page of this site is of a Portugese Cacadore of 1895. The details are all correct and I would be interested to know the source.



Posts

: 345


Join date

: 2008-05-21



The sources are H Knotel's Uniforms of the World, a series of postcards of the work by Coronel Ribeiro Arthur (absolutely brilliant), 300 Anos de Uniformes Militares do Exercito de Portugal by Rodrigues, and Exercito Portugues memoria ilustrada by Branco (last one picked up when I visited Lisbon Christmas before last).
Hope this helps.

Sean



Posts

: 1129


Join date

: 2008-04-03



Thank you very much Sean. I have two of the sources that you identify and will search for the others. Unfortunately the Lisbon Military Museum shop was closed (permanently if I correctly understood the formidable but friendly lady guarding it) and the cards you refer to were no longer available. However the Portugese Biblioteca Nacional Digital has a number of colour plates dated 1893 - bless the Internet

- which answer many of my questions.
Cheers



Posts

: 345


Join date

: 2008-05-21



Just extending the topic on Portuguese uniforms.
Here's some photo's of the Portuguese expeditionary, in the UK and on the Western Front during 1917-18.
All of the images are from the Imperial War Museums site.
Which must have the most inconsistent search engine possible. A search for Portuguese Army WW1 = 0 results, search for Portuguese Army WWI = 0 results!
Portuguese troops at bayonet practice at the Infantry Training School, Marthes, 23 June 1917
Group of British and Portuguese officers at a railway station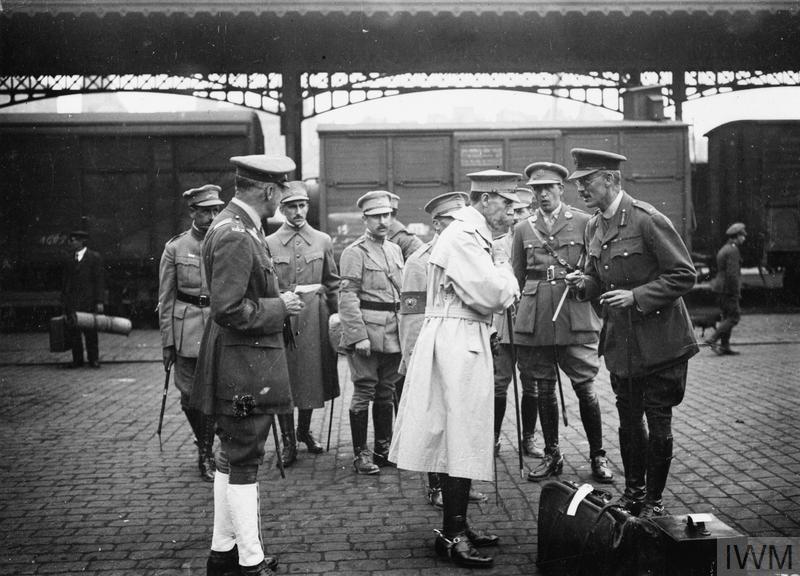 British and Portuguese officers, Roffey Camp, Horsham, 15th August 1918.
A decorated Portuguese artilleryman wearing a wound stripe
General Fernando Tamagnini, the Commander of the Portuguese Expeditionary Corps, with Lieutenant Colonel Baptista (Battista ?), his Chief of Staff, outside Portuguese HQs in a chateau near Saint-Venant, 24 June 1917.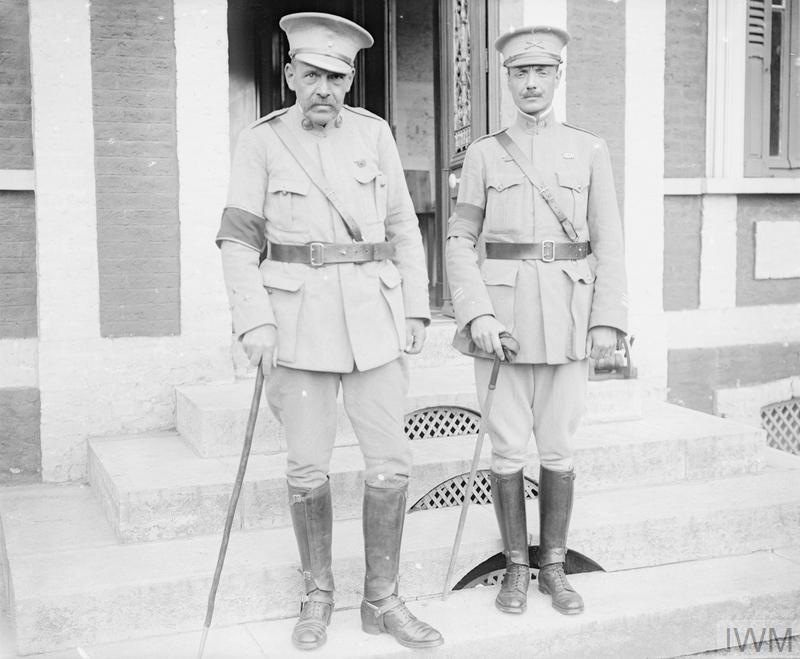 British and Portuguese officers with interpreters. Portuguese CAP (Corpo de Artilharia Pesada) at Hazeley Down Camp, Winchester, taken in September, 1917



Posts

: 1159


Join date

: 2008-04-16


Location

: Durham UK





Similar topics
---
Permissions in this forum:
You
cannot
reply to topics in this forum