I joined a image hosting site for free, mine is Servimg.com
There are a number around, use the one you are comfortable with
When I want to post a picture I save it to a convenient folder on my harddrive.
Open Servimg, which asks for login.
Once through that it asks for 'Upload your image'
At File I click on browse and go to the folder that holds my picture
I double click on that picture and it identifies the source on Servimg
I then click 'Host it'
The site then uploads it to your folder on its area
This takes time depending on how big the picture is
Once completed I copy the text from the 'Direct Links' box, eg
https://i.servimg.com/u/f62/12/22/09/10/24_ruc10.jpg
I usually put this in the post as well as the next step
Above your post a reply box is a series of icons, 16th from the left is 'Image'
Click this icon and a small box appears
Paste the copied text from 'Direct Links' into this box and press okay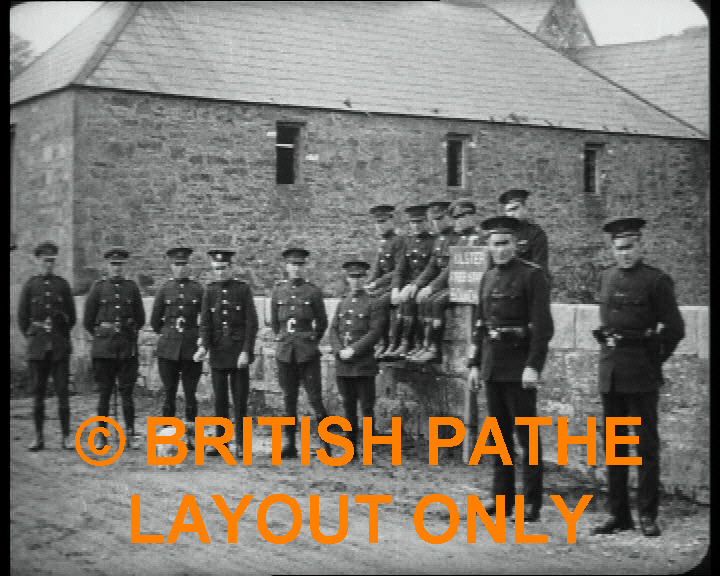 When writing your text you will get a line of text starting with
this will turn into a picture when you preview the message (usually)
Good luck, and I hope to see more pictures soon
Admin




Posts

: 126


Join date

: 2008-03-24



No excuse for not knowing now!
By the way, you forgot to add your instructions in 'Reviews' and 'Regulations'.
The Ulster Free State lot don't look too happy, the senior NCO in the foreground looks about to punch the photographers lights out.



Posts

: 1193


Join date

: 2008-04-16


Location

: Durham UK



I honestly couldn't see anyone putting a photograph in there.
Do you think it was a bit of overkill?

Oh well I never said I was tactful

He doesn't look happy does he, must be missing the Guiness
Admin




Posts

: 126


Join date

: 2008-03-24



Tact or subtlety is not the problem, itís copyright, besideís it made me laugh [sad sense of humour]
Posting a good photo only to have the plugged pulled by the host site due to somebody shouting foul, makes most people err on the side of caution.
I believe itís something like fifty to a hundred years before a book or photo can be out of copyright.
Now hereís a question, if a author uses a photograph thatís sixty years old, albeit with consent of the owner, does that photograph now become part of the books copyright, in effect extending ití copyright because the photo copy clause in the book.
For example, you have a book on the Second World War with a number of photos. Now most of those photos could no longer be subject to the original copyright. Now that the photos are included in a new book, the copyright of said book forbids any photocopying of book, in effect those photos included in the book have received a fresh copyright, because you canít copy the bookís page, whilst the originals would be free to copy at will.
I know itís a little more complex than that but would you say thatís more or less correct?
sorry, rambled on a bit.
Regards
WF



Posts

: 1193


Join date

: 2008-04-16


Location

: Durham UK





Similar topics
---
Permissions in this forum:
You
cannot
reply to topics in this forum