Wow! Where I can find more info about this uniform? Especially about colours of it.



Posts

: 21


Join date

: 2013-07-07


Location

: Ukraine



There's quite a few images available of the modern version of the miners uniform of the former Austro-Hungarian Empire, Germany also has a similar miners uniform.
Thanks, I'm find! Very interesting.



Posts

: 21


Join date

: 2013-07-07


Location

: Ukraine



Welcome back Sepid, was hoping that you would reply.
Modern, Imperial eagle's flown away but the tools are still within the wreath

Short video
https://www.youtube.com/watch?v=X7ZN-dETwvs
Longer video;
https://www.youtube.com/watch?v=Jgvqrs_6m1I
Slovenian/Yugoslavian miners, same as the Austrian but different

from;
http://www.rlv.si/en/592
For formal celebrations and memorial services, miners wear their uniforms. The mining uniform is comprised of a black suit, a black cap and white gloves. As a special feature, the jacket holds 28 golden buttons, which symbolize the age of death of St Barbara, patron saint of miners.
When miners troops was set up in the Velenje coal mine in 1947, its members first used brown uniforms with green badges. After two years, the traditional black mining uniform was introduced, which is still used today and is known in the mining and coal mining industries across Europe. The same uniform was used by miners back in the time of the former Kingdom of Yugoslavia.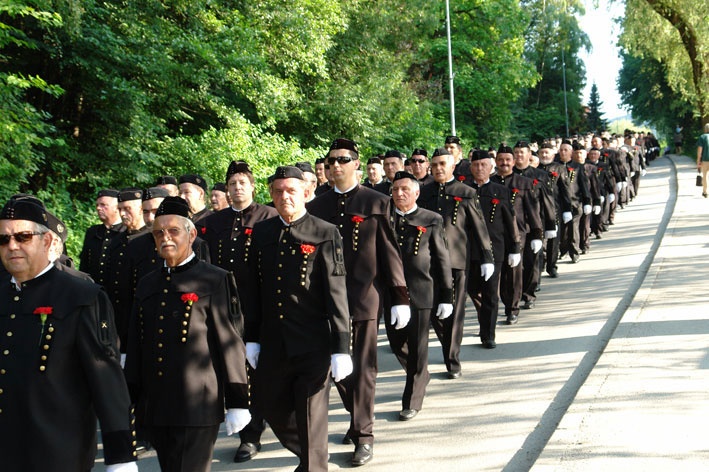 Hi wfrad. I did not leave, I just did not have much time ;-).
Here are some samples from Czech Republic:
http://www.hornicky-klub.info/foto/krumlov.png
http://www.nyrany.cz/data/editor/144cs_15_big.jpg?gcm_date=1389082598
https://www.kvpoint.cz/photos/detail/sako-hornicke-uniformy-s-cakou-897?id=897&mediatype=1&view=list&orderby=3&viewtitles=0&do=addToSelection
All (austrian, sloveniana/jugoslavian and czech) come out of service dress for imperial-royal mining oficials Model 1890: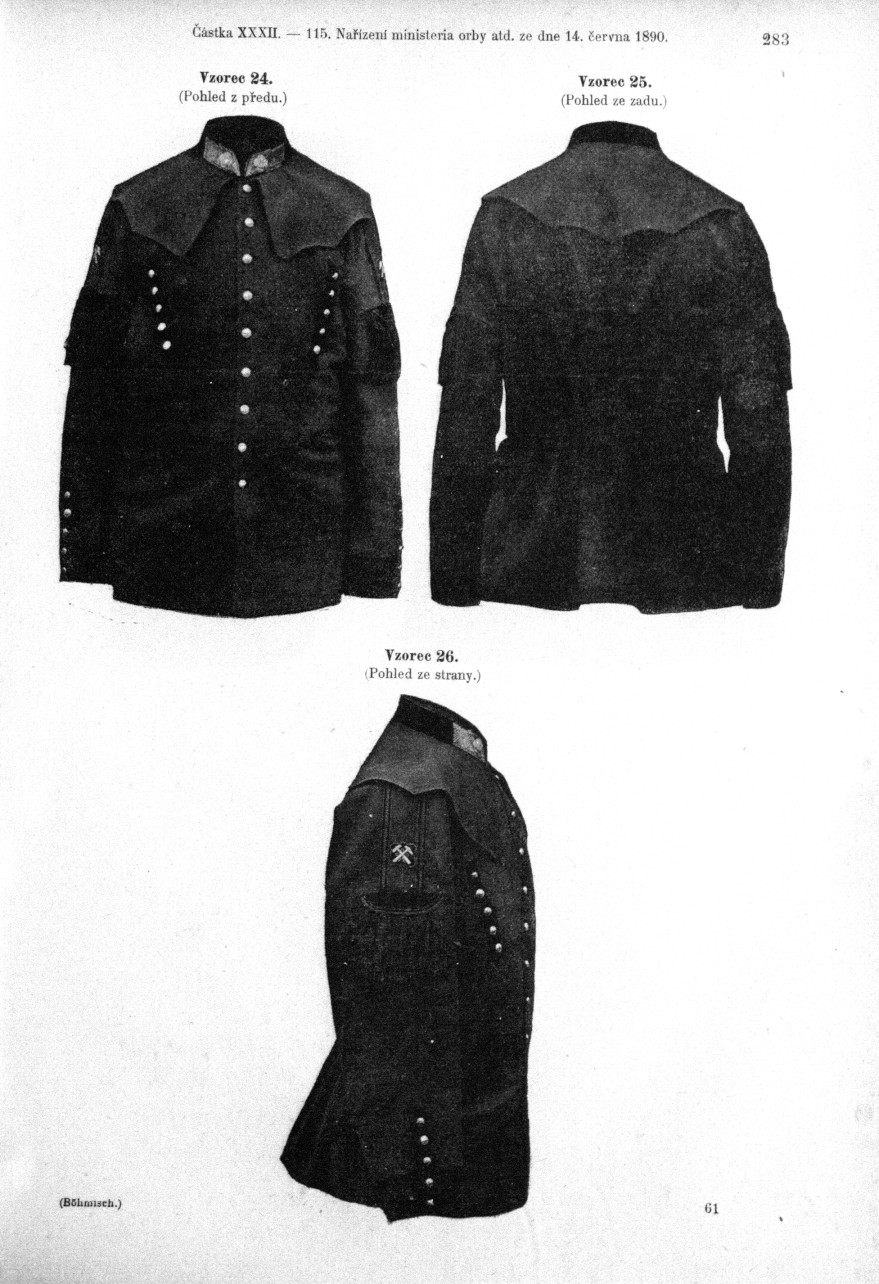 Thanks,
Out of the modern uniforms I much prefer the Austrian style, the German's uniforms reminds me of the 60's jazz bands.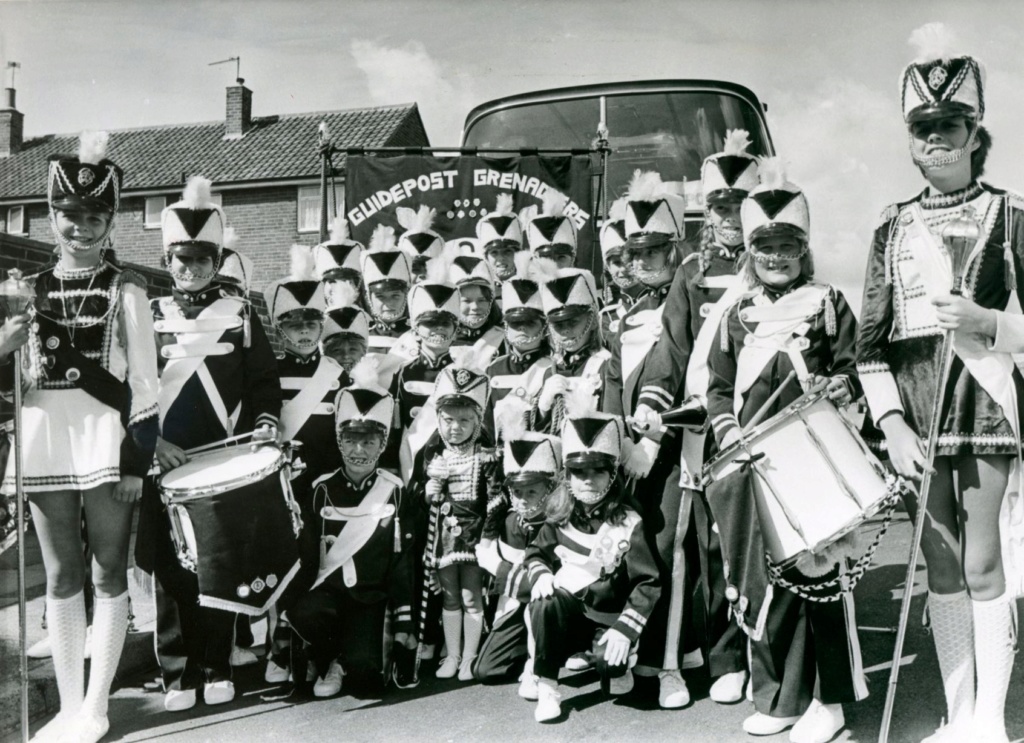 A little unfair but I just couldn't resist it



Similar topics
---
Permissions in this forum:
You
cannot
reply to topics in this forum