Here's a couple of examples of the 1910 German Service uniform.
I've just kept to the basics, the Hussars shoulder strap was a combination of facing colour and red or yellow depending on regiment.
Facings for Hussars: Scarlet - Guards, 3rd & 5th. Black- 1st, 2nd & 17th. Brown - 4th. Green - 6th, 10th & 11th. Dark Blue - 7th, 8th, 14th & 15th. Light Blue - 9th, 12th, 13th, 16th, 18th,19, & 20th. I not sure which Regt. had White or yellow with facing colour.
The Lancers pear shaped shoulder strap changed during the war to the standard shape with the issue of the1915 uniform.
Regards
WF
Here's a couple of pictures taken of an old pamphlet dating from around the first world war.
Decided to photograph the pages rather than scan due to the age and condition of the pamphlet.
http://illiweb.com/fa/pbucket.gif
http://illiweb.com/fa/pbucket.gif
http://illiweb.com/fa/pbucket.gif
I've placed a direct link above each picture so you can see it in full.
regards
WF
This page is from the German Army Handbook of 1918.
These line drawings, or very similar drawings, can be seen in a number of books regarding the German army of the First World War.
Most of the illustrations seem to be of the 1910 field service uniform which started to be replaced in 1915.
By 1918 most of the 1910 uniforms seen in 1914 would have been replaced by the simpler field uniform.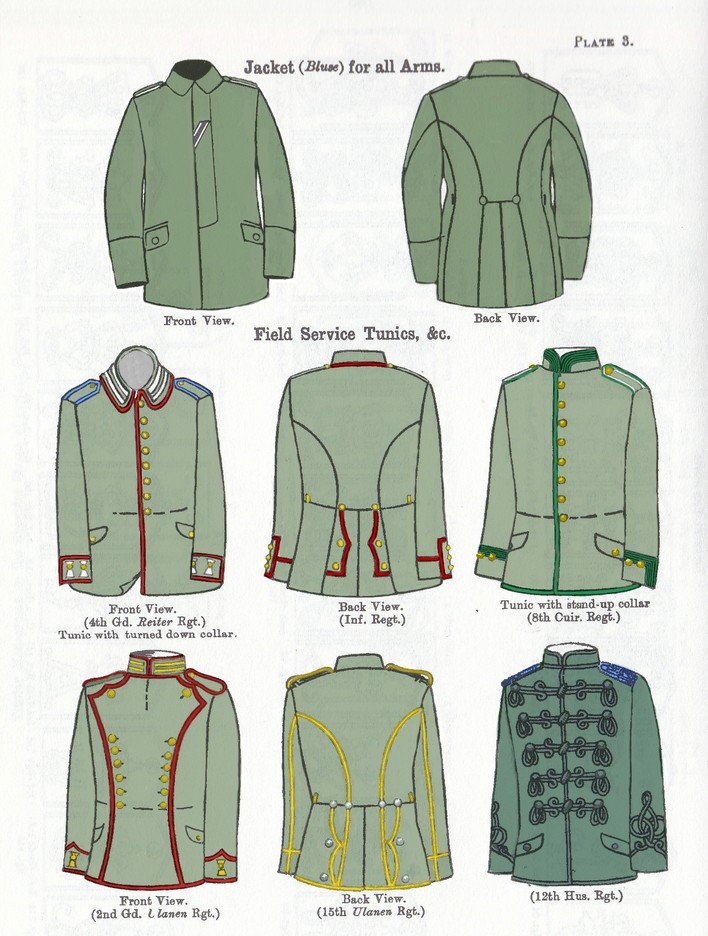 Similar topics
---
Permissions in this forum:
You
cannot
reply to topics in this forum