From "The Gunners at Waterloo," by Don Fosten, in
Military Modelling Christmas Special 1995
. Belonged to Lt. Green.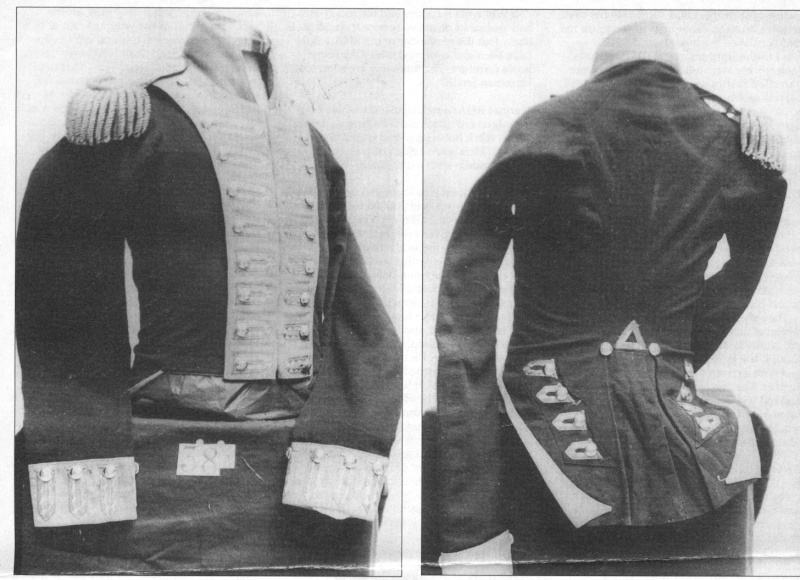 Posts

: 386


Join date

: 2008-07-27



Thanks for posting this Mconrad. Time, moths and decay must have left few genuine Napoleonic uniforms in existence. Still fewer from the 18th century (although the Musee d'Armee in Paris has a couple of uniforms from about 1780 on display and even a elaborate white centsuisse costume from the very early 1700s. As far as I know the very oldest uniform still in existence is a French officer's coat dating from about 1650 on display in the Military Museum in Stockholm. Apparently it was presented to the Swedish monarchy as an example of the (then) novel idea of putting soldiers into standardized dress. Certainly the French were the first to do this on an army-wide scale, although some Swedish infantry regiments had appeared in uniform coats earlier in the century and of course various body-guards (Papal Swiss Guards, English Yeomen of the Guard etc) had had surcoats doled out to be worn over ordinary clothing for some decades before.



Posts

: 345


Join date

: 2008-05-21



Reminds me of the statement by an expert in knightly arms and armor as to the existence of any pieces of armor actually worn by a Crusader. His answer was there was no such item that survived in human possession. The only piece is possibly a corroded fragment of chainmail excavated in one of the Levantine castles.



Posts

: 386


Join date

: 2008-07-27





Similar topics
---
Permissions in this forum:
You
cannot
reply to topics in this forum